The University of Georgia is located in the vibrant city of Athens, known as the Classic City because of its name and its neoclassical architecture. Athens is located 65 miles northeast of Atlanta in northern Georgia. The city is within a two-hour drive of the north Georgia waterfalls, lakes and mountains, and within four to five hours of the Atlantic coast. Although Athens still has a comfortable, small-town atmosphere, the presence of the University has transformed the city into a lively town and one of the cultural centers of the New South. Adjacent to campus is the popular downtown area with over 65 specialty shops, 55 restaurants and cafes, and 65 nightspots. Athens is also famous for its well known music scene.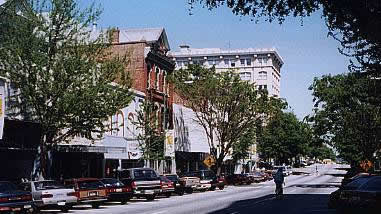 Campus Visits
Prospective graduate students are encouraged to visit the campus and the department. Each year we offer a Prospective Graduate Student Visitation Day. Please contact the Graduate Coordinator if you need assistance in planning your visit.
Please contact the UGA Visitors' Center to make reservations for a campus tour at (706) 542-0842.